JOHNNY 99
Album version
---
Well they closed down the auto plant in Mahwah late that month
Ralph went out looking for a job but he couldn't find none
He came home too drunk from mixing Tanqueray and wine
He got a gun, shot a night clerk, now they call him Johnny 99

Down in the part of town where when you hit a red light you don't stop
Johnny's waving his gun around and threatening to blow his top
When an off-duty cop snuck up on him from behind
Out in front of the Club Tip Top they slapped the cuffs on Johnny 99

Well the city supplied a public defender but the judge was Mean John Brown
He came into the courtroom and stared poor Johnny down
Well the evidence is clear, gonna let the sentence son fit the crime
Prison for 98 and a year and we'll call it even, Johnny 99

A fistfight broke out in the courtroom, they had to drag Johnny's girl away
His mama stood up and shouted, "Judge, don't take my boy this way"
Well son you got any statement you'd like to make
Before the bailiff comes to forever take you away

Now judge, judge, I got debts no honest man could pay
The bank was holding my mortgage, they taking my house away
Now I ain't saying that makes me an innocent man
But it was more and all this that put that gun in my hand

Well your honor I do believe I'd be better off dead
And if you can take a man's life for the thoughts that's in his head
Then won't you sit back in that chair and think it over, Judge, one more time
And let 'em shave off my hair and put me on that execution line
---
PAGE UNDER CONSTRUCTION
Info
JOHNNY 99 is a song written by Bruce Springsteen and released on his 1982 album Nebraska. The above lyrics are for Springsteen's album version of JOHNNY 99 as released on Nebraska.
The album version of JOHNNY 99 was included on The Essential Bruce Springsteen (2015 edition) compilation album.
"The auto plant in Mahwah" is a reference to a Ford Motor Company plant in Mahwah, NJ, that opened in 1955 and closed in 1980. "Tanqueray" is a brand of gin that originated in England and is now produced in Scotland. Its largest market is North America where it is the highest selling gin import.
Though never released as a single anywhere, JOHNNY 99 garnered enough album oriented rock airplay to reach #50 on the U.S. Billboard Mainstream Rock Tracks chart.
Recording
COMING SOON
Nebraska
Following The River Tour, Bruce Springsteen and The E Street Band were supposed to start recording the next album in New York City in February 1982. Bruce decided to record multi-channel, professional sounding, finished demos of some songs he had written during the period. He felt the upcoming band sessions would progress faster than they had for his previous three albums if he records these finished demos and demonstrates them to The E Street Band.
To achieve his goal, in December 1981, he asks his guitar technician, Mike Batlan, to set up a no frills "porta-studio" in a spare room of his home in Colts Neck, NJ. Some modification work was done to the room making it more receptive to achieving a decent sound. Batlan purchased a Teac Tascom Series 144 4-track cassette recorder, two SM57's microphones, and two microphone stands. The sound was mixed through an old Gibson Echoplex, and an old Panasonic boom box acted as the mix-down deck.
The four-track cassette recorder that Bruce Springsteen used to record his famous Nebraska demo tape of January 1982
Springsteen recorded during the first few days of January, with most of the songs cut in one all day/night session on 03 Jan 1982. There were 15 songs recorded on tape, and some of them were recorded 2 or 3 times in slightly different arrangements. The tape was never conceived to result in a commercially released album, as the songs were recorded by the E Street Band with multi-instrument arrangements, during what's known as the "Electric Nebraska Session". However two or three months later, Springsteen recorded two additional songs (MY FATHER'S HOUSE and THE BIG PAYBACK) at home on the same equipment – thus making a total of 17 different songs.
Most of the E Street Band arrangements of these songs were discarded and the original solo demos from the tape were released on the Nebraska album. Max Weinberg revealed to Rolling Stone in June 2010 that the recording of the "Electric Nebraska Session" does exist. He said that "the E Street Band actually did record all of Nebraska and it was killing [...] It was all very hard-edged. As great as it was, it wasn't what Bruce wanted to release. There is a full band Nebraska album, all of those songs are in the can somewhere."
Nebraska was released on Columbia Records on 20 Sep 1982. It was produced by Bruce Springsteen.
Bruce Springsteen -- Nebraska (album cover art)
The album features 10 new Springsteen compositions and clocks at 40:50.
The Essential Bruce Springsteen
The Essential Bruce Springsteen is a compilation album released on 11 Nov 2003 on Columbia Records. It's part of a series of "Essential" sets released by Sony BMG (previously Sony Music Entertainment). According to the Springsteen's liner notes comments, the collection was intended as an introduction to his music for new fans who attended shows on The Rising Tour; hence, it includes songs from every Springsteen album since his debut. The album was available as a 2-disc set (which clocks at 153:23) and as a limited edition 3-disc set (which clocks at 200:45). For the latter, the third disc contained a selection of rarities and previously unreleased recordings.
The Essential Bruce Springsteen debuted and peaked at #14 on the U.S. Billboard 200 album chart where it spent 13 weeks. The album was awarded certified gold and platinum records by the RIAA on 16 Dec 2003. The Essential Bruce Springsteen also reached #28 on the UK Albums Chart.
Bruce Springsteen -- The Essential Bruce Springsteen (2003 edition, album cover art)
The Essential Bruce Springsteen was reissued on 16 Oct 2015, this time with an updated track list, compiling songs from all of Springsteen's studio albums to date and also from Greatest Hits.
Bruce Springsteen -- The Essential Bruce Springsteen (2015 edition, album cover art)
Other Official Releases
JOHNNY 99 can also be found on two Bruce Springsteen promo-only samplers.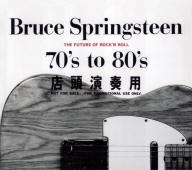 Bruce Springsteen -- The Future Of Rock'n'Roll / 70's To 80's

2-CD – CBS/Sony (XADP 90009~10) – Japan, 1988

Japan-only promotional 2-CD set sampler compiling 28 tracks from Springsteen's first nine albums plus two 1988 live B-sides.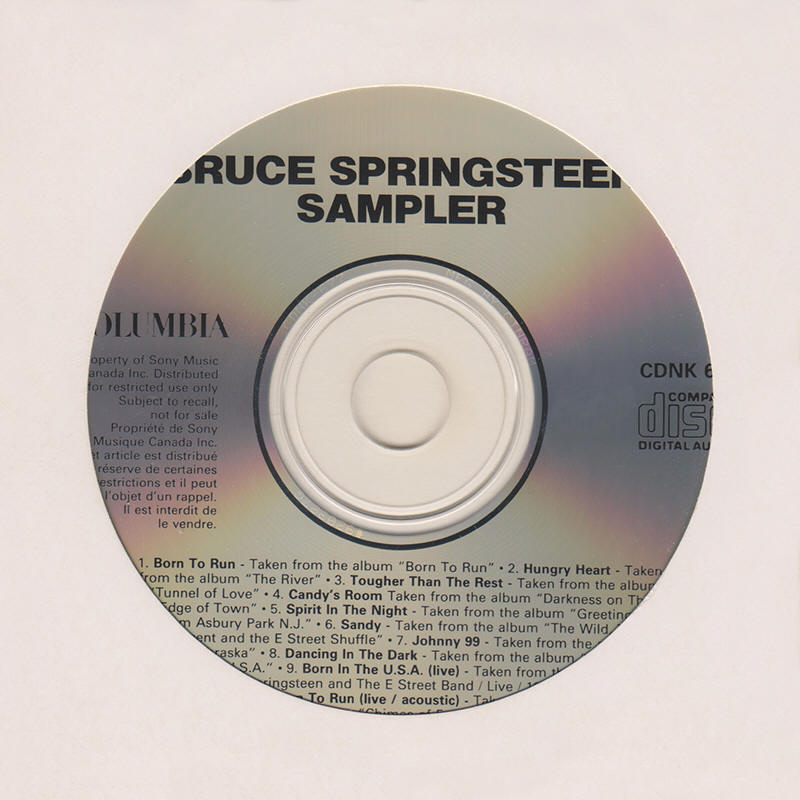 Bruce Springsteen -- Bruce Springsteen Sampler

CD – Columbia (CDNK 677) – Canada, 1992

Canada-only promotional CD sampler compiling 10 tracks from Springsteen's albums up to 1987, plus the 1988 acoustic live version of BORN TO RUN. Comes in a plain white die-cut cardboard sleeve.

Other versions of JOHNNY 99 were also officially released.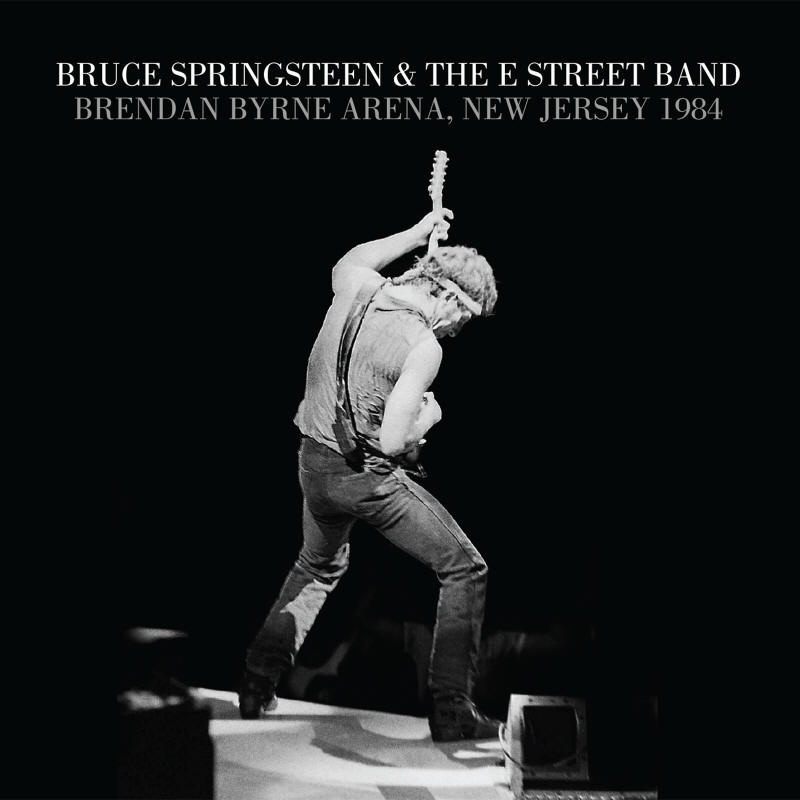 The live 05 Aug 1984 version of JOHNNY 99 was released on the Brendan Byrne Arena, New Jersey 1984 official live download in 2015.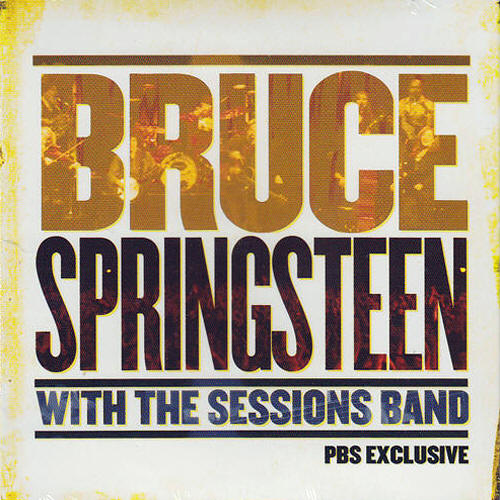 The
live 18 Nov 2006 version
of JOHNNY 99 was released on the
Bruce Springsteen With The Sessions Band PBS Exclusive
EP in 2007.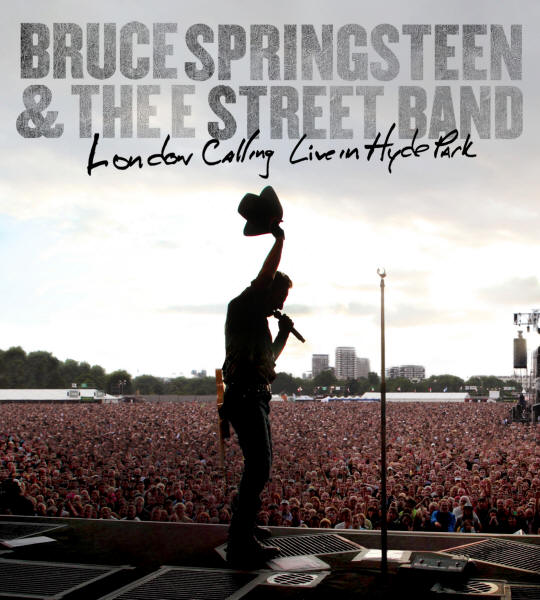 Live History
COMING SOON
Covers
COMING SOON
Available Versions
List of available versions of JOHNNY 99 on this website:
JOHNNY 99
[Album version]
JOHNNY 99
[Home demo version 1]
JOHNNY 99
[Home demo version 2]
JOHNNY 99
[Live 21 Sep 1984 version]
JOHNNY 99
[Live 19 Aug 1985 version]
JOHNNY 99
[Live 18 Nov 2006 version]
JOHNNY 99
[Live 28 Jun 2009 version]
JOHNNY 99
[Live 21 Sep 2009 version]
JOHNNY 99
[Johnny Cash's cover version]
---
Page last updated: 05 Nov 2015